Rosie Batty launches Our Watch Media Awards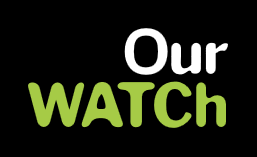 In her address to the National Press Club on 3 June, Australian of the Year and Ambassador for Our Watch, Rosie Batty, launched the Our Watch Awards for exemplary reporting to end violence against women.
In her address, Ms Batty spoke of her largely positive experience with the media but emphasised the media's power to shape the national conversation about the issue of violence against women and their children and the need for a more informed commentary to create real change.
'The media gave me a platform to raise this issue up the national agenda, and it demonstrated its power in helping shift the national conversation' said Ms Batty.
'Research suggests that news coverage influences both public policy and public opinion on topics such as gender based violence.'
Our Watch developed the awards, to be administered by the Walkley Foundation, to recognise and reward exemplary reporting of violence against women, in particular reporting that highlights the causes of violence and what we as a society can do to 'stop it before it starts.'
The Our Watch Awards is an initiative under the National Plan to Reduce Violence against Women and their Children 2010-2022 and is funded by the Australian Government Department of Social Services.
More information about the awards is available.