Useful statistics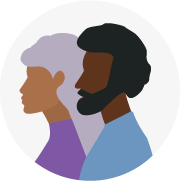 The statistics are alarming. Violence against women is a national tragedy.
What we know about violence against women
The statistics on violence against women in Australia are shocking. Violence against women is an issue that not only affects the victim themselves but also their children. Growing up with violence can have a profound effect on a child's capacity to learn, future relationships, health, emotional wellbeing and engagement in work and community life.
Along with the tragic impact that violence has on the individual lives of women and their children, it also has community and economy-wide impacts. The total annual cost of violence against women and their children in Australia was estimated to be $22 billion in 2015–16. (The Cost of Violence against Women and their Children in Australia, KPMG, 2016)
The 2016 Personal Safety Survey conducted by the Australian Bureau of Statistics found that since the age of 15:
1 in 3 Australian women had experienced physical violence.
1 in 4 Australian women had experienced violence by an intimate partner.
1 in 5 Australian women had experienced sexual violence.
Australian women are most likely to experience physical and sexual violence in their home, at the hands of a male current or ex-partner.
Of women who had children in their care when they experienced violence from an ex‑partner, 68 per cent reported that the children had seen or heard the violence.
A 2019 Australian Institute of Health and Welfare report shows that, on average, 1 woman was killed every 9 days and 1 man was killed every 29 days by a partner between July 2014 and June 2016.
We also know that in 2016–17, Indigenous females aged 15 and over were 34 times as likely to be hospitalised for family violence as non-Indigenous females (Family, domestic and sexual violence in Australia, 2019).
The Commonwealth Government funds two national surveys under the National Plan that measure the prevalence of violence against women in Australia as well as community attitudes and behaviours on violence against women. Key statistics arising from these surveys are publicly available:
ANROWS publishes useful infographics providing key facts and figures on violence against women.
Visit our Research page for links to key research and publications relating to violence against women.